June 30, 2019
Heaven on Earth
Following Divine Liturgy
With a special lecture form Very Rev Archimandrite Joachim Cotsonis, PhD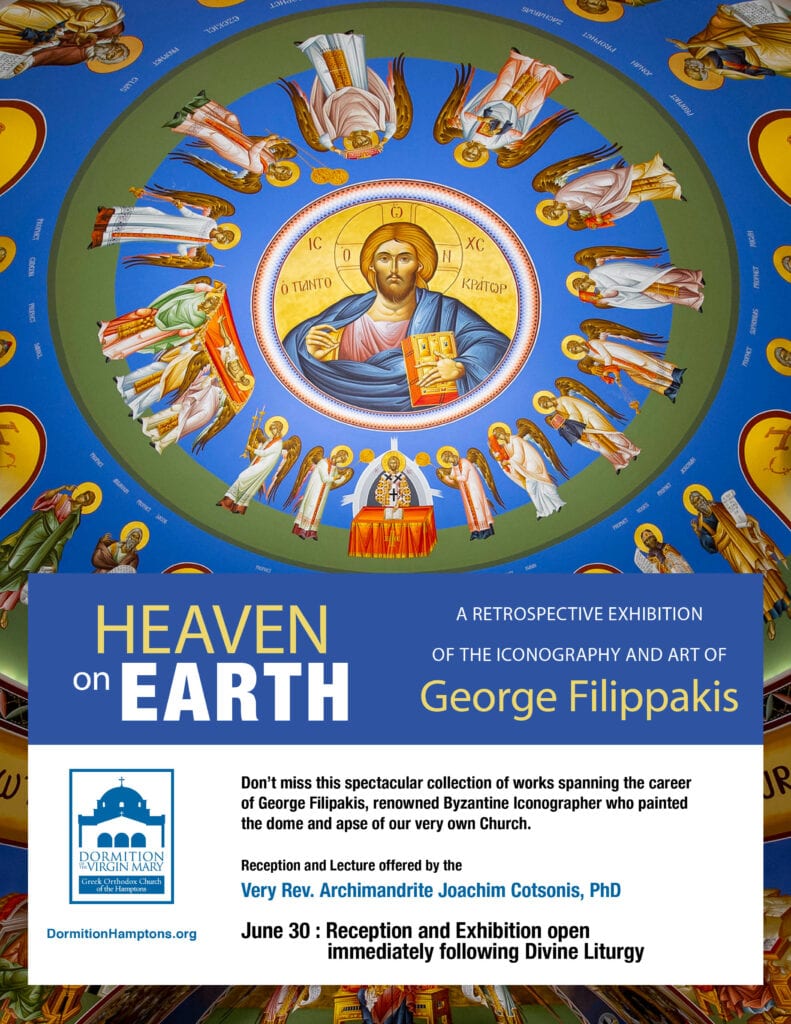 George Filippakis is one of the finest and most prolific iconographers working today. Over the course of his more than fifty year career, he has painted iconography for more than sixty Churches, most of which are here in the United States. Born on the Island of Crete, George first studied iconography at the age of 11, as an apprentice to master iconographer, Stylianos Kartakis. He later studied at the Athens School of Fine Arts. His work has been shown at the Metropolitan Museum of Art.
Heaven on Earth, a Retrospective of the Iconography and Art of George Filippakis will feature early works, portable icons, renderings of Churches through out the world, and will culminate with the iconography in our Sanctuary.
The opening of the Exhibition will be right after Diving Liturgy on June 30, and will include a lecture by Dumbarton Oaks Fellow and world renowned Byzantinist, Very Rev. Archimandrite Joachim Cotsonis, PhD.
Please Join us!