RESERVE TO ATTEND SERVICES
Stepping in to our new normal is a cause for great joy, and seeing our Church Family reunited after months will be like a breath of fresh air.
Family, Friends & Great Greek Food!
Dine on the Church Lawn or Order Take Out
Gyro, Souvlaki, Pastitsio and More
Physical Distancing Observed - Masks Required
We offer many opportunities to become actively involved through our ministries.
We are an Orthodox Christian community located in Southampton, New York. We invite you to worship with us when you come out to visit Long Island's East End.
" Taste and see that the LORD is good; blessed is the one who takes refuge in him. "
Psalm 34:8
Become a Steward of Our Parish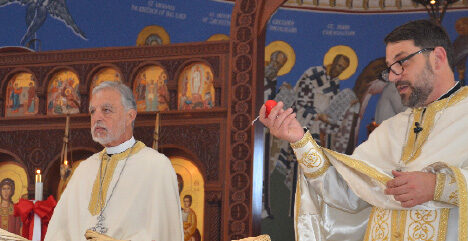 Your stewardship is a tangible expression of heartfelt gratitude to God, it is critical to the ministries of our Church Family, and it is greatly appreciated.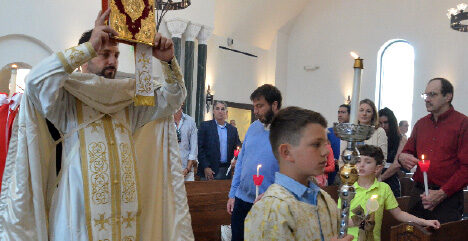 There are a variety of worship services, volunteer oportunities, educational programs, social events and cultural offerings available. There is something for everyone. How will you serve and participate?